MSU students gain virtual reality training for agriculture careers in environmental control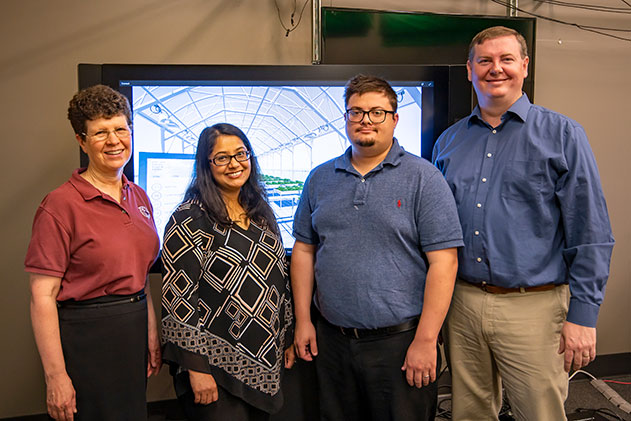 Shuchi Deb, assistant research professor; Amelia Fox, assistant clinical professor; Christopher Hudson, doctoral student; and Daniel Carruth, assistant research professor. Deb, Fox, and Carruth serve as co-principal investigators on the project along with Carla Jagger, assistant professor. Deb and Carruth are a part of the Center for Advanced Vehicular Systems, Fox is in the Department of Plant and Soil Sciences and Jagger is in the School of Human Sciences. (Photo by David Ammon)
New drone program in ag on the horizon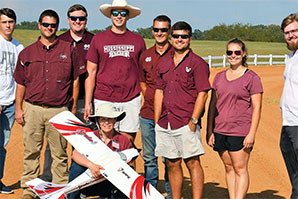 A team of Mississippi State University professors and students is developing technology using drone imagery to calculate variable rate prescriptions which show a $15/acre savings to farmers in the first year's trials.
Novice UAS training offered to MSU students
Mississippi State University students interested in learning about the roles of unmanned aerial systems in agriculture had a chance to get some hands-on training this week.
Mississippi State University's Precision Agriculture Program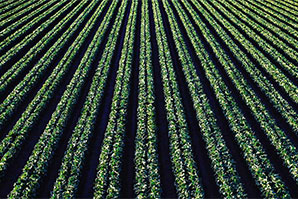 In 2015, Mississippi State University (MSU), developed a focused training program to identify and teach emerging issues in computerized agriculture. The MSU College of Agriculture and Life Sciences (CALS) offers a Precision Agriculture Certificate, a cross-departmental certificate, designed to train students in precision agriculture technologies that complement multiple majors taught across CALS departments.
Mississippi State Preparing Leaders in Unmanned Aerial Systems
The 2019 Federal Aviation Administration (FAA) Aerospace Forecast expects the number of small unmanned aircraft systems (sUAS) or drones registered for commercial use and the number of remote pilots certified to fly them to triple in the next five years. At the current rate of growth, the FAA expects the sUAS-certified remote pilots to outnumber pilots of manned aircraft by 2023, if not sooner. Currently, there are more than 428,000 commercial drones registered and over 162,000 remote pilots certified to fly for commercial purposes [1-3].